How Detailed Should Your Brand Be?
05.10.2020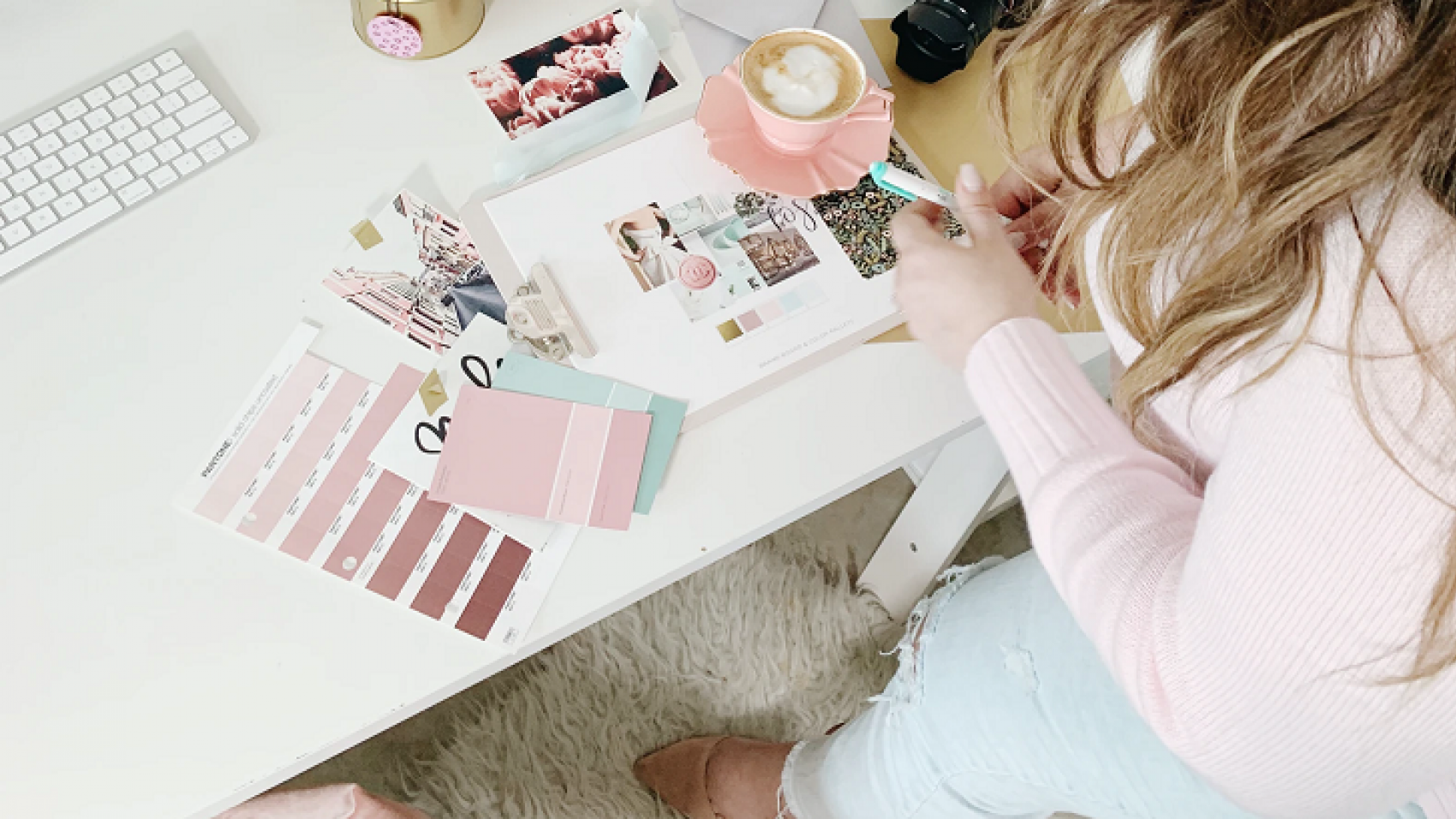 A strong brand has intangible benefits that will have an effect on almost every brand interaction; higher click-through rates, more customer attention, satisfaction, trust, recall, recognition; and so on. The deeper you dive into the mechanics behind your brand, the more clarity you will get - but even a basic brand package can provide you with enough top level insight to improve your company standing.
Many companies attempt to go straight to design without having the underlying strategies established. As it is usually the brand strategy that carves out their route to success, developing a strong, consistent, relatable company persona before proceeding to the design phase not only inspires deeper trust and loyalty from your customers; it also clarifies the core purpose and meaning behind your company and how it visually or verbally communicates.
A
strong name
,
recognisable logos
, corresponding colour themes and font types are all
components of your brand
; however, you want much more from branding - you want positive connotations to all aspects associated with your brand. Like a wheel, a single spoke doesn't make up the wheel, nor does a logo, or a colour make up your brand. There are many spokes that hold the wheel in tension and allow it to function as a wheel. Similarly there are many components that go into making a brand work as a brand.
So just how in-depth do you need to go with your branding? How much value do you want to get out of it? Herein we will be exploring how to find that 'sweet spot' between the value gained and the amount you can invest into your own branding.
Who Are You?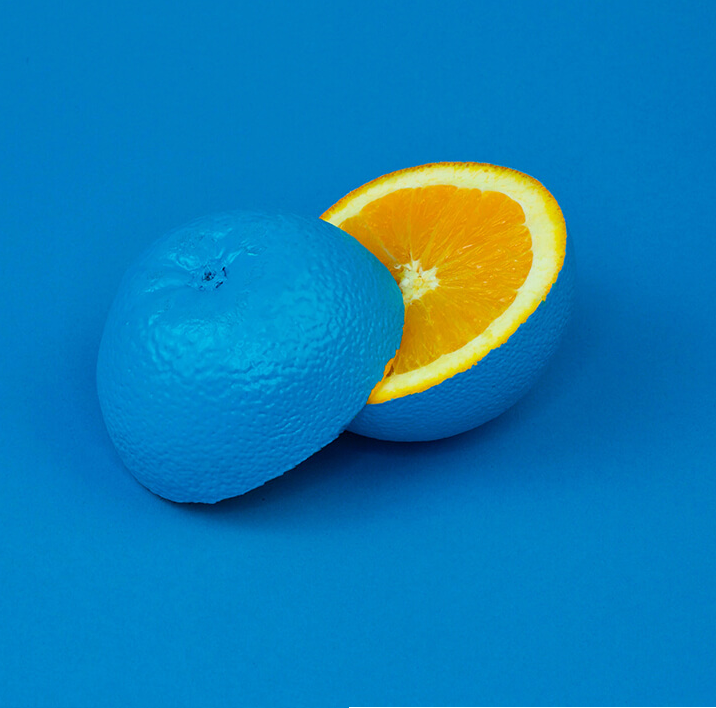 Companies from different backgrounds have different needs. A new startup may not necessarily be able to afford branding in the beginning, unless they have secured a reasonable budget to allocate to branding. If the funds are available, the value gained from an in-depth brand strategy will add substantial, measurable benefits that will accelerate the company's growth with clear insights into the market, relevant marketing strategies, brand personality and presentation, and overall continuity throughout. Many of the teething problems that fail to gain customer trust and loyalty will be ironed out, and both customers and staff will know exactly who you are and what to expect.
A brand is one of those rare things that will benefit a company no-end, even at a basic level. A basic package can give a smaller, younger brand the edge it needs to level the playing field; and the more extensive packages can help to further provide clarity and insight into the path forward. Larger companies will look to go that extra mile with more extensive packages which spell out everything, leaving no room for guess-work when it comes to how the brand interacts with customers or employees and differentiates from its competitors.
Know What's Ahead
Young businesses rarely understand how important it is to have a brand strategy. You wouldn't set off on a long journey without a map and a specific route to safely guide you to your destination. A good brand strategy provides a business with the awareness around its current situation, where it wants to be, the obstacles you may have to overcome, and the growth you can expect to see within set time periods along your journey to success. A brand strategy is not the same as a marketing strategy or a business strategy, although the brand strategy should be fully in sync with each of those.
It is important for your customers to know who you are, as consistency and clarity inspires their trust and loyalty. While navigating the tricky world of business, you will be aware that there are many stumbling blocks and unforeseen challenges that arise. How you deal with these issues will cause customers to either lose or gain trust in your company. You could go in blind and continually be surprised by problems unexpectedly cropping up, or you can navigate through tricky terrain with a solid brand strategy to illuminate many of these issues in advance and provide you with the tone and consistency required to overcome them.
Calculate Your Budget
All reputable branding packages will add value to your company, so the question is - how much value do you want to add? As with anything; the more you can afford to put in, the greater the value you will get out of it and the more consistent you will become.
However, it's all about finding that 'sweet spot' between what you need right now and what you can afford. Getting the fundamental ground work done with a basic campaign will provide great clarity and measurable benefits to your company for now and the future. It's comparable to turning the light on after working in the dark - any amount of light makes a difference, but the more you invest into it, the brighter the picture becomes.
We have had many potential clients say,
"I want a cheap brand or even one spoke of the wheel, so I can test the market."
This approach simply does not make sense, how will you know the results are accurate if you're working with a sub standard brand. A single spoke won't tell you if your bicycle works. Similarly, if your market test fails, does your business not get clients because the business is flawed, or because your brand does not communicate well? We would recommend all brands should go to market with a strong offering so that your business has the best possible chance of victory.
In addition to the above, at some point you may look to sell your business, branding can exponentially increase the value of your business by providing that clear aim and brand fingerprint, whilst retaining its brand market share. This clarity and professionalism has been proven to entice more buyers with higher offers and works along the same lines as customer psychology, creating advocates out of potential buyers.
Choose Your Package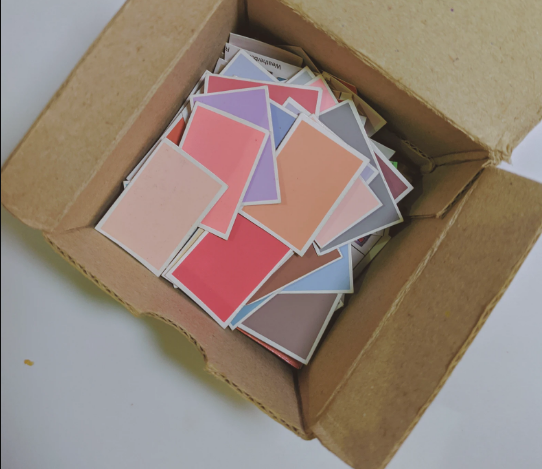 The nature of branding is to focus on what makes each company stand out in their own right, so all packages are unique to each company. This makes it challenging to place a price on any one package without a tailored quote, however the lowest recommended investment for
basic brand strategy sits around fifty thousand dirhams
. However, a mid size company will typically spend a few hundred thousand dirhams and we have worked on companies that spend millions. As mentioned earlier, the more time and effort one can spend on a brand and its strategic needs, the more clarity there is. Even a basic brand strategy will involve a fairly detailed conversation about your company, an understanding of your current and future brand strategy, and the '
humanising brands
' factor. After strategy is approved, three design concepts are generated at a separate cost and all of the concepts visually translate the strategy which will work to highlight different aspects of your personality, which in turn will creatively meet the strategic goals and achieve clarity.
Note: We normally bundle strategy and concept into one price point in order to ensure a smooth transition between the two.
Larger companies will often have more to invest in extensive branding, and have opted for packages in the millions. The rewards they gain from this are understandably much higher, however, we understand that not everyone has the ability to spend that amount and so we would look to tailor a package to each of our clients to ensure they get the most value they can.
Extensive strategy packages are very detailed and can also take time, providing specific focus groups, surveys and workshops that add to the understanding of your customers' psychology. Your tone of voice and visual identity are strongly established, ensuring professional consistency across all digital and physical brand assets. All aspects of the brand are explored in-depth, creating an extensively mapped-out strategy at one end, and producing your fully-formed brand at the other.
Understanding 'The Why'
It is vital as a business owner to understand the importance of your brand as it is the only part of the business that your customer comes into direct contact with aside from staff. One of our favourite components to
building your brand
is understanding why someone would choose your brand over another brand.
As mentioned above, a variety of branding options are available to you depending on what you are looking for. The basic package covers the fundamental aspects of brand building to create a foundation for you, and more extensive tailored packages act to provide more stability and clarity and a better chance of success. While starting a business is tough at any time, a strong brand will give your business the best chance of success it can possibly get. The question should not be how detailed should your brand be. The question is,
can you afford for your brand not to be detailed?
Do you want to develop a clear brand strategy? We would love to discuss your company and requirements in more detail, so please
get in touch to find out how we can help your company succeed
.